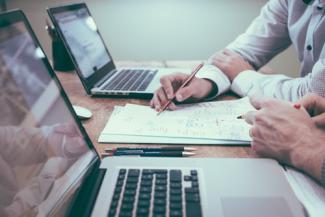 Investment Tips for All Seasons
Intro
If you've been investing in stocks or bonds for several years, you may feel like you're beginning to get a hang of this precarious trade. At this point, you may be making plans to diversify your portfolio or research a more complex investment strategy. But in reality, you should be using this time to get back to the basics.
Regardless of how long or how much you've invested, there's never a bad time to review the basics of productive and prosperous investing. These essential principles are evergreen in a sense, allowing you to remain on the up and up in both bull and bear markets. Though there are lots of basic investment tips for you to review, here are just a few that I've found useful to remember from time to time: 
Learn from your Mistakes
Let's admit it – we all make mistakes. Maybe you had a drink too many while out with your friends. Or maybe you plunked down money on a stock before doing your diligent research. Mistakes happen, and that's okay. What is not okay is failing to learn from those mistakes. In fact, failing to learn from mistakes is possibly the single biggest Achilles heel of investors the world over.
Learning from your investment mistakes can take on several forms. But one I like to use is called "Roses, Thorns, and Buds." This method allows you to break down an investment based upon its positives (Roses), its negatives (Thorns), and its opportunities for growth (Buds). If you reliably utilize this personal review method, you'll find yourself growing in the wake of your mistakes far more often than not.
Don't Bet the Farm
When a major investment opportunity lands in your lap, it can be easy to go overboard and put a lot of money on the table. That's a perfectly fine option to pursue, so long as you have the money to back up your investment in case something goes awry. In consideration of your available capital, however, you should be sure to factor in your existing living expenses before ponying up money for an investment.
In other words, make sure you are still saving enough money to continue living productively from day-to-day. That means always leaving enough money to pay the bills and cover personal medical expenses. You should also maintain essential savings accounts, such as a child's college account, in their entirety. Also, don't invest money you need to pay down personal debts, as their interest can quickly exceed your means if your investment does not pan out.
Invest in Yourself
While investing in your preferred stocks and bonds, you should also be investing in yourself. With regards to this trade, that means seeking out routine education to keep your investment senses sharp and aware of the current marketplace. This may even involve attending conferences or seminars to grow your investment acumen. While this kind of personal investment comes with a price tag, that price will pay for itself when you come out on the other side as a far better investor overall.
Bringing It Together
If you stick with your investment strategy through many moons, you'll surely experience your fair share of ups and downs. But if you stick with the tips described above, you're going to be better able to deal with those highs and lows productively. In fact, these tips can help keep you on stable ground as an investor, thus allowing you to make the most of each new opportunity that comes your way.
* This article is written and published as a general source of information only, with information believed to be accurate as of the date of publishing. Not intended as a solicitation to buy or sell specific investments, or to provide tax, legal or investment advice. Seek advice on your specific circumstances from an IG Consultant. Trademarks, including IG Private Wealth Management, are owned by IGM Financial Inc. and licensed to its subsidiary corporations.